Expressive Photography
A JOBO Artisan Workshop
August 19 – 22, 2021
Gummersbach, Germany
Overview
An expressive silver print begins with a strong composition and a solid negative…it shares a story, reaction or feeling, it shows attention to detail in how the various elements in the scene relate, and it emerges from a negative that contains all the information necessary to create a final print that successfully gives voice to your vision.
In this Master Class workshop hosted by JOBO Artisan, participants will lay the foundation for creating a tonally rich silver image, from understanding exposure and the Zone System, to the successful use of filters, to how choice of lens position impacts the structure of the image.
Alan Ross is a master at helping photographers of all ages and working at any level refine his or her own photographic vision and express it with confidence and skill.  During this four-day hands-on, intensive workshop, Alan will carefully demonstrate his methods, approaches and tricks-of-the-trade for translating what's in front of you to what's in your mind's eye, and getting the right information onto film. He will also share a friendly critique of your work, and you are strongly encouraged to bring samples.
The workshop is geared towards large format photography, but is open to any film format.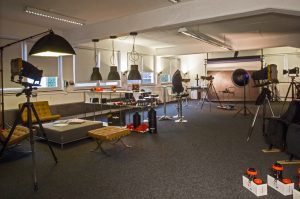 Instruction, print reviews and film processing take place in the JOBO Artisan studio and darkroom in Gummersbach, Germany..about 45 minutes from Cologne. Field sessions take place in and around the Gummersbach area.

Among the Topics Covered
Equipment choice and its impact on your final image
Evaluating and isolating the elements of a scene
Translating the literal to the expressive
Choosing a lens and using it well
Using the Zone System to master exposure
Managing depth-of-field
Filters: when and how to use them
Decisions at the time of exposure that will help in printing
Utilizing the features of a large format camera
Details
Who Should Attend: Anyone with a basic understanding of, and passion for, film photography
Facility: JOBO Artisan Studio and Darkroom in Gummersbach, Germany
Class Limit: 8
Class Hours: Approximately 9 am to 6 pm daily, with a break for lunch.
Food and Lodging: Meals and lodging are the responsibility of each participant. Information on local hotels will be provided upon registration.
Cost: €499 (approximately $608 as of May 2021)
Registration: Contact JOBO directly at artisan@jobo.com to enroll in this workshop. Registration is also available through the JOBO Artisan website.