Santa Fe:
A Photographic Exploration
October 23 - 27, 2023
Santa Fe, New Mexico
FULL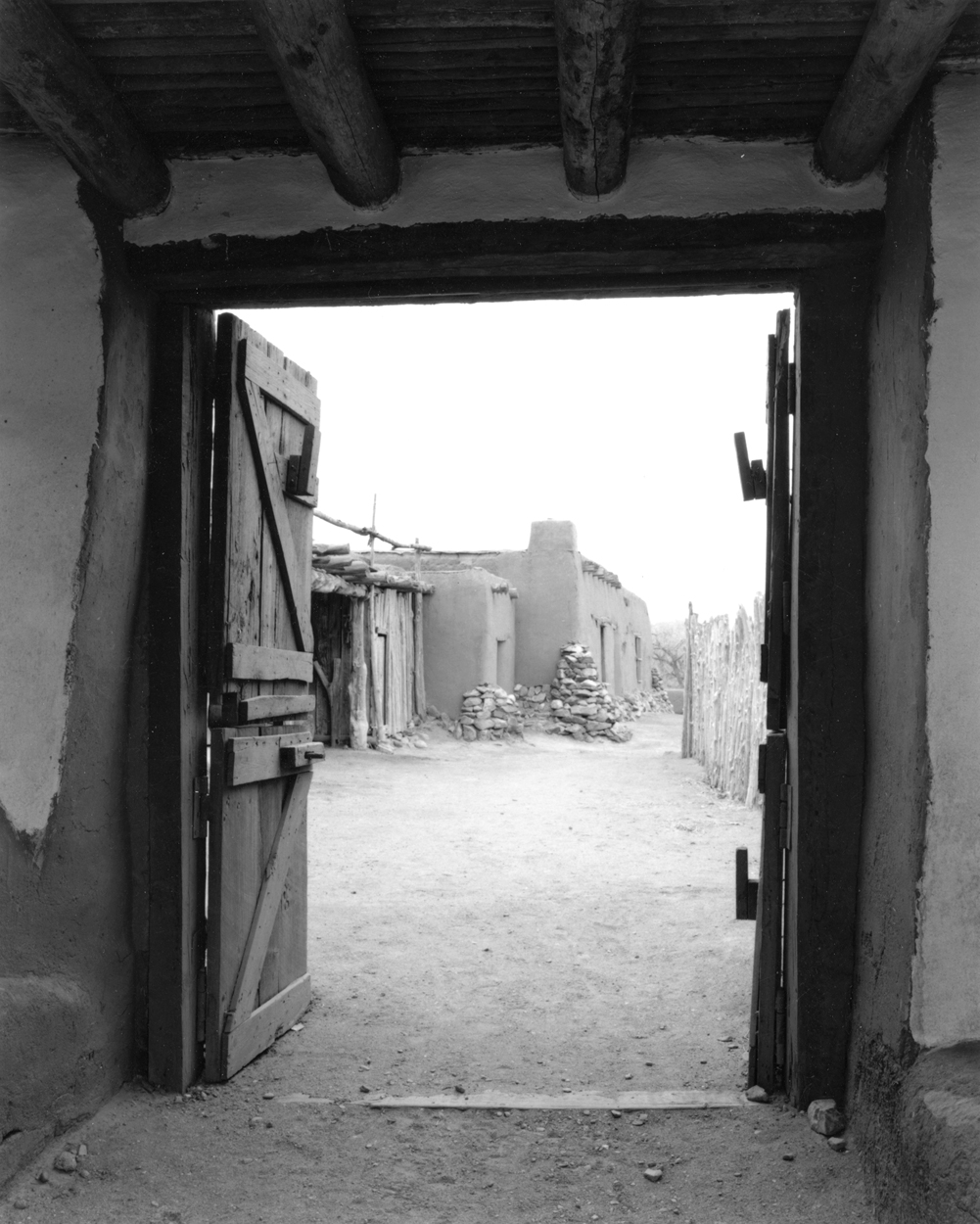 Overview
Santa Fe, New Mexico is known by locals and visitors alike as "The City Different." Why? It's unique history is one reason. Santa Fe is the oldest capital city in the United States and home to the Palace of the Governors…the oldest continuously inhabited government building in the U.S. It was settled 13 years before Plymouth was settled by the Mayflower Pilgrims.
Then there is its characteristic "Santa Fe Style," from the unique and charming pueblo-style architecture, which also comes with its own vocabulary…bancos, nichos, kivas, vigas, and portals…to Santa Fe infused designs of clothing, jewelry and household furnishings.
Santa Fe is also a crossroads of three distinct cultures: Native American, Hispanic and Anglo. This cultural convergence infuses Santa Fe with a varied and vital art community, considered the second largest art market in the USA, after New York City.
In this inspirational and hands-on workshop, you will enjoy five days exploring "The City Different," from its varied landscape to its historic pueblos, churches and ranchos, to its cultural diversity and quirky charm.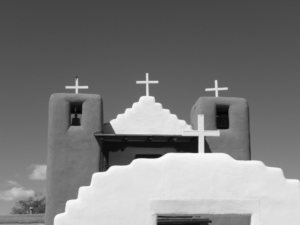 Every day will be filled with photographic opportunities, with master photographer and Santa Fe resident Alan Ross at your side providing photographic know-how experience in a light-hearted and supportive environment. Whatever your style or format, Alan is dedicated to helping you merge vision, passion and craft.
The workshop begins October 23rd with a casual welcome and get-together in Alan's Santa Fe home, where you will get to know each other and talk about successes and challenges. From there, you'll venture out each day to some of Santa Fe's most visually and culturally stunning locations, including El Rancho de las Golondrinas, Taos Pueblo, the Plaza and Canyon Road, Fort Union, and the famous High Road to Taos. Our itinerary is subject to change, but always planned for the best photographic opportunities.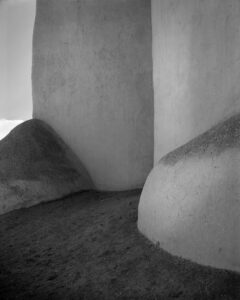 While the emphasis is on creating images and memories, there will be time for image review, evaluation and input, as well as some quick and easy post-processing tips for getting the most out of your images.
Details:
Who Should Attend: Anyone wanting to hone their photographic approach and technique against the visually stunning backdrop of Santa Fe, New Mexico.
Format: All formats welcome, from phone to film.
Facility: Alan's Santa Fe studio
Workshop Limit: 6
Workshop Hours: Approximately 9 – 5:30 each day, with the possibility of some earlier starts to take advantage of lighting and some casual evening get togethers for photo chit chat over a beverage or meal.
Food and Lodging: Meals and lodging are the responsibility of each participant. Santa Fe is home to any number of hotels, motels, VRBOs and Airbnbs. Information provided upon registration.
Transportation: Carpool to our various field sessions, with drivers reimbursed for fuel costs.
Fee: $1,250. A deposit of $250 holds your spot.
Cancellations and Refunds: If you need to cancel, please email or write to us before September 22nd and your full payment will be refunded. If you cancel after September 22nd, there will no refunds, but your payment can be credited towards a future workshop with Alan.