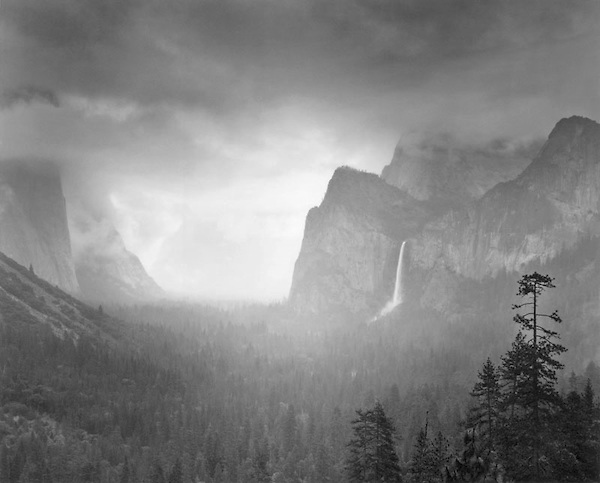 Crafting the Fine Silver Image
October 1 – 5, 2024
Yosemite National Park
Overview
An expressive, tonally rich, silver image represents the ultimate blend of vision, passion and craft. No other photographer achieved this delicate balance more consistently or more successfully than Ansel Adams.
Now you can connect Ansel's approach and mastery with your own photography in this five-day inspirational workshop designed for film-based photographers wanting to hone their vision and advance their technique in the style of Ansel Adams.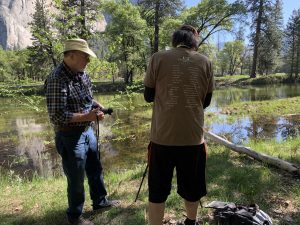 Under the patient and expert guidance of Alan Ross, Ansel's last field assistant and a master in traditional film photography himself, you will explore the photographic concepts and techniques essential to the creation of a meaningful silver image that represents your vision.
Among the topics you will cover:
 Equipment choice and its impact on your final image
 Isolating and evaluating the elements of a scene
 Translating the literal to the expressive
 Choosing a lens and using it well
 Using the Zone System to nail exposure
 Managing depth-of-field
 Filters: when and how to use them
 Achieving tonal nuance
Decisions at the time of exposure that will help in printing
 Selective masking for hands-free dodging and burning
 Printing and presentation–bringing your vision to life on paper

Details:
Who Should Attend: Anyone with a working knowledge of darkroom fundamentals who wants to improve his or her gelatin-silver printing technique.
Facility: Ansel's former darkroom in Yosemite National Park. Please note that this is a demonstration darkroom only. Participants will be able to process film, and Alan will use student negatives to demonstrate his approach and technique to creating a tonally rich expressive image. However, students will not have use of their own enlarger during the workshop.
Class Limit: 8 Students
Class Hours: Approximately 9 am to 5 pm with a lunch break around noon. Evening sessions for film processing, printing demonstrations and photo conversation optional.
Food and Lodging: Meals and lodging are the responsibility of each participant. The Ansel Adams Gallery has reserved a block of rooms at the Yosemite Lodge. Once you register, you will receive a welcome packet from Gallery staff with instructions on how to put one of the reserved rooms in your name. If you'd like to stay at the Ahwahnee Hotel, reservations well in advance are required, with no guarantee of availability. Tent camping is also available, but these fill fast.
Fee: $1,650
Registration: Contact the Ansel Adams Gallery to save your space in the workshop.