In-person workshops are great, but sometimes just not possible due to timing, finances, even global pandemics.
That doesn't mean your photography learning has to come to a standstill, or that you can't experience the energy and enthusiasm that comes from spending time with others who share your passion for photography. Thanks to Zoom and other virtual meeting platforms, you can still learn face-to-face with Alan to get all the photographic support you need…mask-free and without leaving home.
Whether it's a custom private coaching session or a small group workshop highlighting a specific technique or approach, Alan is ready to meet you where you are and move you along on your photographic journey.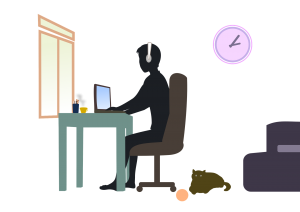 Photo Zoom-Ins
For those who don't need specific help or instruction, but still want feedback on their images, to talk about photography, get answers or clarification on anything photography related, recharge their artistic batteries…this FREE OF CHARGE session might be for you.
On the last Sunday of each month, Alan will be available for an informal photography "zoom-in." Stay as long as you like, ask as many questions as you need answers to, and enjoy the camaraderie of being with others who share your passion for photography.
Current schedule: Sunday, January 29th, 10 – 11:30 am, MST; Sunday, February 26th, 10 – 11:30 am, MST; Sunday, March 19th, 10 – 11:30 am, MST; Sunday, April 30th, 10 – 11:10 am, MDT; Sunday, May 28th, 10 – 11:30 am, MDT; Sunday, June 25th, 10 – 11:30 am, MDT. [Sign Up]
One-on-One Sessions
If you're someone who works best one-on-one, join Alan for a private online workshop tailored specifically to your needs and interests. Image editing, problem solving, exposure help…Alan can help. $150 for 90 minutes, additional time billed in 1/2 hour increments. Package pricing available. For more detailed information and to schedule your session, click here.