YOU'RE NOT WILLING TO SETTLE FOR ANYTHING BUT "WOW!"
 Do you love taking photographs?
Do you dream of being a better photographer?
Do you have questions about exposure, visualization, Photoshop, or Lightroom?
If your answer is YES, then you're ready for a totally new way
to learn how to express your photographic vision:
One-on-one coaching from master photographer
and world-class instructor Alan Ross
Alan Ross' Live Virtual Photography

Coaching




For People Who Are Passionate About Photography



Let's face it. You can read books. You can engage on photography forums. You can join a local camera club. You can analyze images on the web until you're blue in the face. And you still end up with so-so photos that don't capture the vision that was in your mind's eye when you released the shutter. You need some professional help!
"Over the years hundreds of people from all over the world have asked me for personal help. There was just no way I could do it…until now. Today, I'm thrilled to be able to coach budding photographers from my own studio using the internet!"
– Alan Ross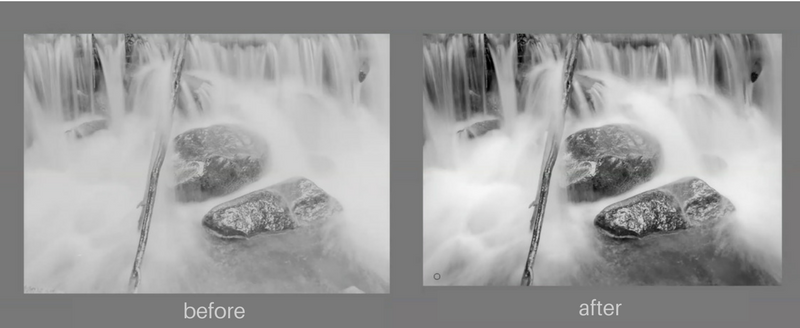 Here's how it works:
Choose the day and time that works for you on Alan's online calendar (see link below).
Receive an email confirmation of your appointment and a link to Alan's video meeting room.
Email the image(s) you specifically want to work on with Alan. He will review your work beforehand so not one minute of your session will be wasted.
At the chosen time, log in and Alan will be there – ready to help you.
Afterward, you'll receive a recording of your session to refer to whenever you need it. Sign up for one individual session to get started. When you're ready, Alan can lay out a long term program to focus on exactly what you need. Got questions? Email Alan at alan@rossimages.net.
Here's a selection of topics you can focus on:
How to evaluate a scene and manage the details.
Visualizing your photograph before you shoot.
Achieving tonal nuance.
Exposure and the Zone System.
Camera work.
Filters – why, when and how to use them.
How to choose the right lens and use it well.
Lightroom or Photoshop—focus on what you need to know (vs. knowing it all).
How to prepare an image for printing.
In just one session you'll have a more intuitive understanding of what's necessary to create an image that expresses your vision. You'll be amazed at how much you'll learn in just one session with Alan. And, you'll be astonished at how much more confident you'll be about your photographic abilities and your unique eye.
You'll Walk Away With…

Your most PRESSING QUESTIONS ANSWERED!
Clarity on how to move your photography forward from so-so to WOW!
Energy and Inspiration to DIVE INTO PHOTOGRAPHY the way you really want to!
Relief in knowing that YOU DON'T NEED TO MASTER Photoshop or Lightroom to successfully incorporate one or both into your workflow!
Confidence about EXPOSURE AND SETTINGS!
Mastery of the tools you need to create images that powerfully and successfully EXPRESS YOUR VISION!
KNOWLEDGE you will use over and over again…forever!
And, that's not all!
You'll receive one of these amazing bonuses
with each virtual coaching session:
BONUS #1: A $150 credit towards a custom private live workshop in Alan's studio in visually stunning Santa Fe, NM
BONUS #2: A 50+ page handout with the best of Alan's approach, tips, tricks and advice for crafting an expressive image.
BONUS #3: An additional 30 minutes with your next virtual coaching session.
Stop being frustrated with your photographs. Be the photographer you always dreamed you could be. Sign up for your online photography coaching session with Alan by clicking the button below, or email him at alan@rossimages.net to get more info.
(Only $150 for a 1½ hour private session.) 

Here's what Alan's students have to say:
"Alan and I met online using Zoom and for the next hour and a half we worked over my images. Alan took me through his workflow in Photoshop and Lightroom and we manipulated the images to get them just the way I would want to print them in the darkroom. I now have a model to work from. Once the session was done, he sent me the files we worked on, along with a recording of the session, so I can watch it whenever I want. That is a real bonus as I now have a workflow that is repeatable and available at my fingertips. The sessions are very reasonably priced and well worth the cost! Another benefit is that no matter where you live, as long as you have internet access you can take the 'mini' workshop. I am not aware of any other well known artist who offers this type of workshop, it is outstanding." Eric B., Colorado
"In a world of photographic sameness, Alan Ross inspires skill, pride, and excellence in the photographic arts." Chris G, Washington
"Alan did not just teach me how to master the technical, but, more importantly, to strengthen my ability to "see", which crosses all formats within the photography medium." Chuck T., Tennessee
"Alan is a wonderful teacher whose passion for photography always shines through. His copious knowledge of technique, composition, work with light, and especially shadows, opened up a new dimension of photography for me and improved my skills, starting with the first lessons. I appreciate Alan's patience, concentration and precision…as well as his constantly honest and friendly critiques." Daria B., Switzerland
"Alan offered explanations followed by demonstrations and, unlike many other workshops, gave me the opportunity to do hands-on under his guidance using my own negatives." Wes C, New Jersey
"The few days with you sparked my creativity and helped me to focus on where I want to go with my photography. Much like what happened when I took the Yosemite workshop from you, I came away with a renewed sense of direction." Linda L, Colorado
"Alan truly inspired me in many ways, not the least of which was getting into Photoshop." John S., California
"Anyone who wants to learn from a true master won't regret this workshop. Alan is humble, more than willing to go out of his way to help his students, and to boot he is a genuinely nice person." Jose R, Pennsylvania
"Alan is one of the most generous and talented photography teachers I know. His easy-going manner and straight-forward teaching style allows students of all abilities to feel comfortable with the lessons being taught and confident in asking questions. To Alan, the only bad question is the one not asked."  Eric B., Colorado