Ansel Adams' Yosemite: The Art of Seeing
May 14 – 18, 2024
Yosemite National Park
Overview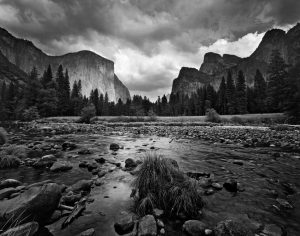 "Chance favors the prepared mind" was one of Ansel Adams' favorite expressions and a concept that allowed him to so successfully achieve his artistic vision.
The secret to creating your own expressive image, one that communicates your artistic vision, is not in the tools or technology you use. It's in knowing how to "see" with intention and having the skills to capture and interpret what you see to make it your own. It's being prepared, like Ansel, so you're ready for that magical moment when light, beauty and chance define opportunity.
Alan Ross brings to every workshop he leads his intimate familiarity with Adams' approach and technique, and years of photographing and teaching.
In this inspirational and hands-on session, the emphasis is on composition and exposure in the field. Alan will help you connect Ansel's approach and mastery with your own photographic vision and skills so that you are prepared to successfully express that vision.
What You'll Learn
Among the important topics covered during each intensive week:
The importance of intention in expressive photography
Evaluating a scene and finding its essence
Organizing your composition
Creating your image structure
Choosing the right lens
Nailing your exposure
"Useful" vs "perfect" when it comes to capture or negative
Post processing tips and techniques to take your image from "meh" to "wow" (or using Photoshop and Lightroom to explore darkroom effects for those working in film)
Bringing your image to life on paper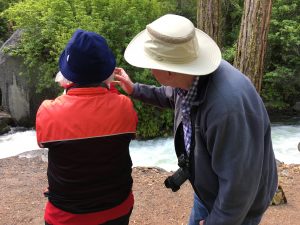 Evenings will be spent on individual help and support, image reviews, printing or post-processing demonstrations, film processing for those working in silver, and photographic conversation and discussion.
By the end of the workshop, you will have a better idea of the tools and technique you need to respond to your vision with confidence.
 Registration
This workshop is offered through the Ansel Adams Gallery. Fee is $1,450 and lodging has been reserved in the Park for workshop participants. Registration will open around Thanksgiving 2023, but interested photographers can email The Ansel Adams Gallery to be put on a notification list.