Photography Coaching without Leaving Home
Not sure why your image is flat or just doesn't "sing?" Overwhelmed by Lightroom or Photoshop? Problems with exposure or capturing the vision that was in your mind's eye when you released the shutter? Trouble getting a good print–either in the darkroom or from a digital file? Confused by all the "solutions" available on the internet? Master photographer and world-class instructor Alan Ross can help…through a live virtual coaching session that allows you to get the help you need without leaving home. Working with Alan live, face-to-face, he will help you find the essence of your image, create nuance, show you his post-processing tips and tricks, and demystifiy Photoshop and Lightroom. Film or digital, Alan will help you transform your images and advance your photography skills.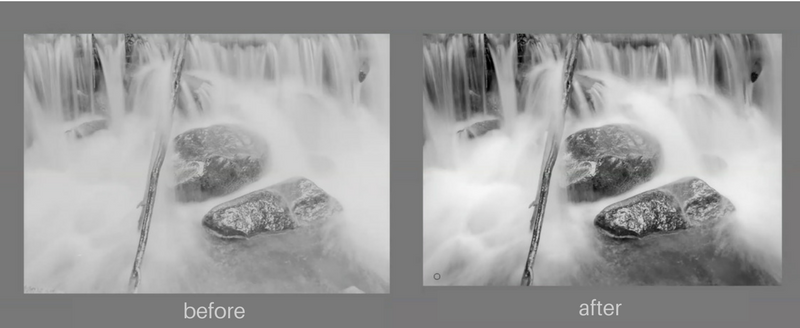 Here's how it works:
Call or email Alan to arrange a mutually agreeable time and talk about what you'd like to cover.
Select the session length…either 1, 1.5 or 2 hours…from the drop-down menu below.
Receive an email confirmation of your appointment and a link to Alan's virtual classroom.
Follow the instructions in the confirmation email for sending the image (s) you specifically want to work on with Alan. He will review your work beforehand so not one minute of your session will be wasted.
At the chosen time, click on the Zoom meeting link and Alan will be there – ready to help you.
Afterward, you'll receive a recording of your session to refer to whenever you need it. Alan is ready when you are. Here's what Alan's students have to say:
"Alan and I met online using Zoom and for the next hour and a half we worked over my images. Alan took me through his workflow in Photoshop and Lightroom and we manipulated the images to get them just the way I would want to print them in the darkroom. I now have a model to work from.

Once the session was done, he sent me the files we worked on, along with a recording of the session, so I can watch it whenever I want. That is a real bonus as I now have a workflow that is repeatable and available at my fingertips. The sessions are very reasonably priced and well worth the cost! Another benefit is that no matter where you live, as long as you have internet access you can take the 'mini' workshop. I am not aware of any other well known artist who offers this type of workshop, it is outstanding." Eric B., Colorado