An Immersive Photographic & Cultural Experience
October 19 – 25, 2019
Santa Fe is affectionately known as "The City Different" by locals and visitors alike. Its history, culture, art, cuisine and landscape are like no other, making it a one-of-a-kind destination with an almost magical appeal.
Join renowned photographers Robert Bullivant and Alan Ross for a unique, inspirational and very hands-on photography adventure that combines on-location Santa Fe photography with follow-up sessions in St. Louis (or via computer) on editing, instructional digital printing and color management. These sessions are designed to help you more successfully and confidently realize your vision. A formal exhibit and artist reception featuring beautiful photos from each of our participants rounds out this exceptional experience.
While in Santa Fe, our group will have the unique opportunity to visit art and cultural museums for private tours, explore the extraordinary landscape of the surrounding region, learn about the Native American culture and its history, and sample the superb cuisine that embodies the flavor of the Southwest.
Phase One will be on-site with us with their latest camera gear, including the new IQ4 system, offering you an opportunity to personally shoot with the finest medium format camera made.
Exploring Santa Fe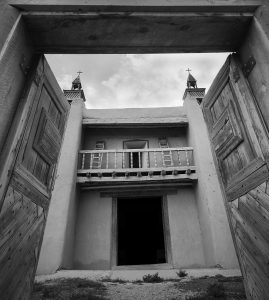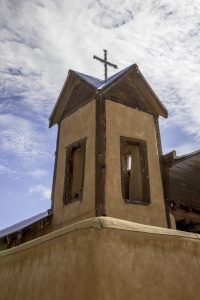 Every day and evening of our six days and seven nights in The City Different will be filled with photographic opportunities. Among our planned visits are Tent Rocks National Monument, Taos Pueblo, Ranchos de las Golondrinas, Bandelier National Monument, Nambe Falls, Los Alamos, the Georgia O'Keeffe Museum, Canyon Road and the old mining towns and sites of the Cerrillos Hills. We'll even be rolling up our sleeves, donning aprons and cooking our own southwest cuisine dinner one night at the Santa Fe School of Cooking.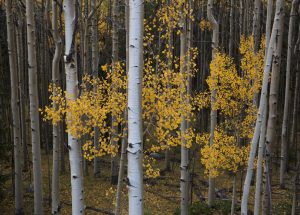 At each step of the way, Robert and Alan will be on-hand providing photographic know-how, experience, support and a light-hearted approach to honing your photographic voice.
The itinerary is subject to change but will always be planned for the best photographic opportunities.
Follow-Up Sessions
Following our exploration of Santa Fe, Robert will host two additional workshop sessions. The first is a half-day editing workshop focused on helping participating as a group evaluate and cull their strongest images in preparation for the print workshop and exhibit.
A separate full-day session will cover color management workflow, advanced file preparation, and printing using the best in today's technology: Eizo monitors, Canon's professional printers, and a large selection of Hahnemühle Fine Art Papers. The day will be split between lecture/demo and hands-on printing of at least three images per participant.
Special Note for Those Outside the St. Louis Area: If you do not live in the St. Louis area or are otherwise unable to attend one or both of these follow-up sessions, you will be able to participate via the internet with a one-on-one editing session via Zoom and a webinar from the printing workshop. We will also print three of your images on Hahnemühle Fine Art Paper, frame them and include them in the group exhibit.
Formal Exhibit and Opening Reception
The culmination of the trip and workshops will be an exhibit of a selection of prints from each participant that will be matted and framed at Bullivant Gallery and presented with a traditional artist opening and reception. Prints will be offered for sale, and this year, we selected Hope Creates, a local charity that uses art to support youths at risk, to receive a portion of the print sales from our exhibit. You are welcome to invited an unlimited number of family and friends to attend the reception.
At the conclusion of the exhibit, any of the framed prints not sold for our charity beneficiary will be shipped to the photographer.
Pricing, Payment and Cancellation Details
For a friendly relaxed atmosphere and to provide lots of individual attention, the group is limited to 12 participants.Spouses are welcome for an additional fee and on a space-available basis.
The workshop fee includes 7 nights of premium lodging, daily photographic instruction, welcome reception, breakfast and lunch each day, two dinners, entry fees, docent fees, ground transportation while in Santa Fe, editing and printing workshops (either in person or virtual), materials, framing and an artist reception and exhibition.
Double occupancy: $4,985 per person
Single Occupancy: $5,385 per person
$1,500 deposit to hold your spot. Balance is due no later than August 1, 2019.
Not included:
Transportation to and from Santa Fe.
Hotel incidentals, such as room service, mini-bar, parking, laundry fees, tips.
Dinner on 5 nights and alcohol.
Cancellation Policy:
Before August 1: 100% refund
By September 1: 50% refund
By September 30th: 25% refund
After October 1st: no refunds, but you are welcome to find someone else to take your slot.
Registration
Registration is through the Bullivant Gallery. Payment can be made by credit card or check made out to:
Bullivant Gallery
3321 Washing Blvd.
St. Louis, MO 63103
(314) 865-0077
robert.bullivant@gmail.com
* A 3.5% convenience fee will be added to any payments made via credit card.